Josie Carr...
is a Brooklyn, NYC born producer, performing artist, engineer and adjunct professor at NYU's Clive Davis Institute of Recorded Music. She started her career in the audio field at a very young age, where she was mentored hands on by established engineers and producers in the music business. 
With her talent and polished skills, she quickly garnered an impressive resume which includes engineering projects for Sony, Universal, Interscope, EMI and Atlantic and working in studios such as Chung King, The Hit Factory, Unique and Sony Studios. She has engineering credits on Bob Marley / Select Records digital re-mastering. Universal Music / Decca Records: Grammy Winner - Stuart Matthewman's (Sade, Maxwell, Cottonbelly) Jazz duo Twin Danger project. Columbia/ Sony Jermaine Dupri: Kino Watson/ Got It Goin On - Remix. 4th & Broadway: Masters At Work - R&B Mix: Drizabone–Mary J. Blige / Real Love - Remix. Select Records/ M.O.P - To The Death, Relativity/ M.O.P - Firing Squad and IDG Publishing: SWV/ Toni Braxton/ Tina Turner/ Patti La Belle/ Irene Cara to name a few. 
She was the head engineer and lead recording instructor at her multimedia recording facility in Chelsea, NYC; Night Owl Studios, which she co-owned. Its clientele included major labels, artists, independent ones, as well as film and TV companies. 
She credits Brooklyn as the place where she honed her music production and technical skills. Geeking out on technology, production, writing and performing her hip hop project "Wan'B Like Me" under Josie Carr and with her live electronic Latin band; Josie Carr La GATA Negra. It was these experiences that helped shape her sound and style and today continue to help her challenge the idea of only using conventional tools for making music. 
Some of her production credits include dance remix work for the legendary Grammy winner Burning Spear, which appears on the album, "No Destroyer". Her single "Wan'B Like Me" was featured in HBO Film, Life Support starring Queen Latifah and she has been featured on Lady Beat Makers Vol. 1 on allhiphop.com as one of the top female engineers in the field. 
You can find her in her recording studio or performing live with a large array of controllers and softwares mixed with live instruments, as these have been her tools since her early days in Brooklyn and now have become her trademark. When asked about her greatest influences, Josie's response is always: "Too many to name and enough to keep me humble and always creating."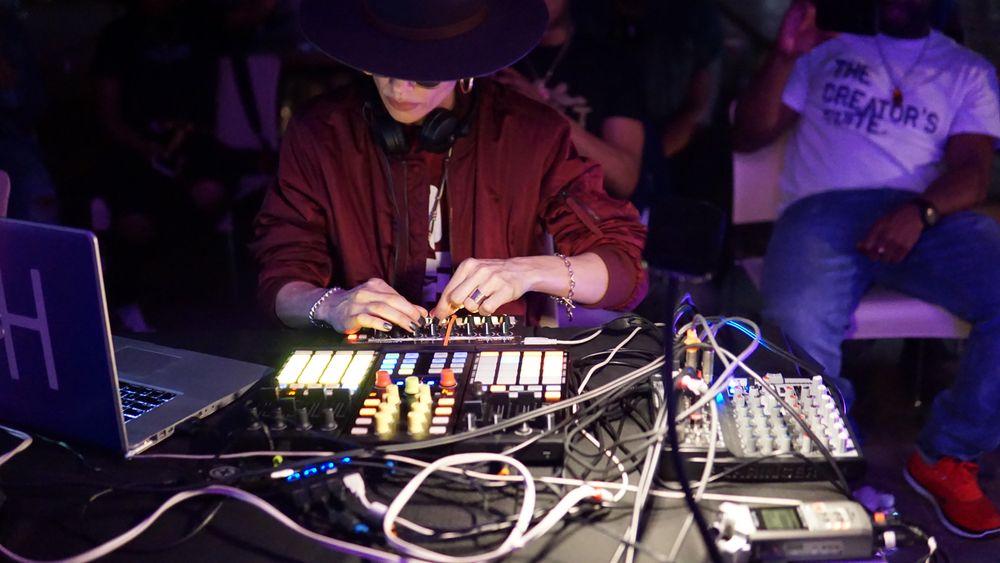 Companies I've Worked With
Press Photos
Contact Me....